Description
When we start to train our mind using the tool of meditation, we can overcome unhelpful patterns of thinking and learn to mentally relax. This workshop will explore key mental factors, or functions within our mind, that we can strengthen in order to improve our mental flexibility. With supple and positive minds, we become free from inappropriate attention, obsessive self-concern, anxiety – and all the various types of overthinking that we are prone to in modern times.
Schedule
11:00am-12:15pm – Session 1
12:15pm-1:15pm – Lunch break  (vegetarian lunch will be provided)
1:15pm-2:30pm – Session 2
---
About the Teacher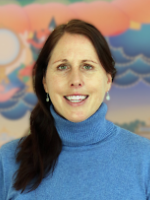 Kadam Michelle Gauthier is the Resident Teacher at Kadampa Meditation Center Tampa Bay, and has been studying and practicing Kadampa Buddhism for more than 25 years. She is an inspiring example of Modern Buddhism in practice. She presents Buddha's teachings with beautiful clarity, warmth and sincerity, skillfully guiding people from all walks of life to find inner peace and lasting happiness.
---
Cancellation Policy: If you cancel 24 hours prior to commencement of the event we will refund all except 25%. If you cancel on, or after, the event, no refunds are given. Exceptions may be made in circumstances such as sickness or bereavement; you should apply by e-mail to ad@meditationinmiami.org within 2 weeks of the end of the event. Any non-refunded fees arising from cancellations are donated to the NKT-IKBU International Temples Project.