Description
About the Retreat
During this special weekend retreat, we will contemplate and meditate on some of the spiritual instructions presented in the first part of the book "The Mirror of Dharma with Additions" by the internationally renowned meditation master Venerable Geshe Kelsang Gyatso Rinpoche.
The retreat will begin on Friday evening, when we will explore the special meditation instructions presented in the Introduction chapter of the book. On Saturday we will contemplate the instructions of the great Tibetan Buddhist meditation master and scholar Je Tsongkhapa called "The Three Principal Aspects of the Path", which reveals the actual method for attaining enlightenment. Then on Sunday we will have the opportunity to engage in two guided sessions of the practice of Avalokiteshvara, the Buddha of Compassion, which is a very blessed method for purifying our mind.
This retreat is open to everyone and no prior experience of meditation is needed to participate. All sessions will be fully guided.
About the Book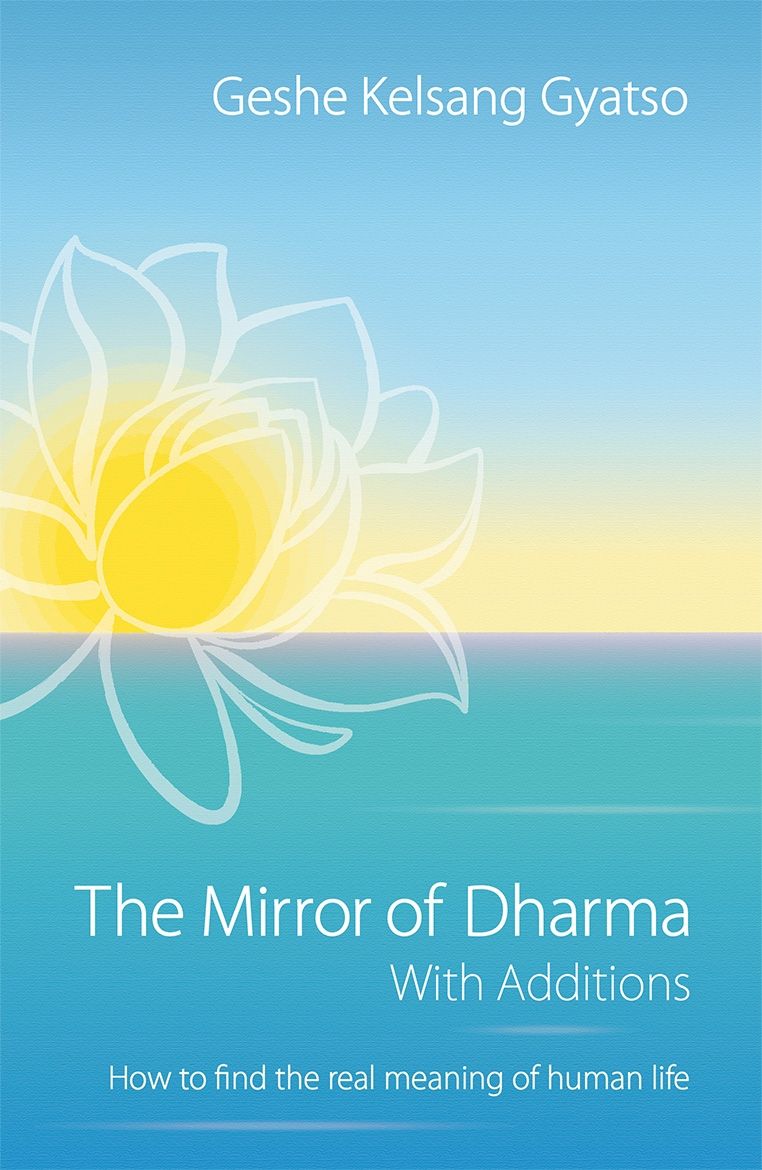 "The Mirror of Dharma with Additions" by Geshe Kelsang Gyatso
This book contains inspiring heartfelt advice on how to engage successfully in daily meditation, as well as instructions that clarify important aspects of spiritual practice. Through following the instructions presented in this book we can solve our daily problems of uncontrolled desire, anger and ignorance, and make our human life meaningful.
Copies of this book will be available for purchase at the retreat. Please make sure to have a copy of the book with you during the retreat.
Retreat Schedule
Friday, January 17th, 2020
7:30pm – 9:00pm – Introduction
Saturday, January 18th, 2020
11:00am – 12:30pm – Session 1
12:30pm – 2:00pm – Lunch break (lunch provided)
2:00pm – 3:30pm – Session 2
4:00pm – 5:30pm – Session 3
Sunday, January 19th, 2020
2:00pm – 3:30pm – Session 4
4:00pm – 5:00pm – Session 5
Pricing
Full weekend: $75 in advance ($90 at the door)
Friday only: $10 in advance ($15 at the door)
Saturday only: $45 in advance ($50 at the door)*
Sunday only: $20 in advance ($25 at the door)
*Lunch included for Saturday attendees
Member Discounts
An additional 50% discount is available for KMC Miami Standard and Plus members. Current members, please sign in before checkout to receive the discount.
About the Teacher
Gen Kelsang Tashi is a Buddhist monk and the Resident Teacher of Kadampa Meditation Center Miami. He has been practicing meditation in the Kadampa tradition for over 12 years. His gentle approach to meditation emphasizes the importance of keeping a happy and positive mind. He is appreciated for his clear, light-hearted and practical presentation of Buddhist teachings.
---
Cancellation Policy: If you cancel 24 hours prior to commencement of the event we will refund all except 25%. If you cancel on or after the day of the event, no refunds are given. Exceptions may be made in circumstances such as sickness or bereavement; you should apply by e-mail to ad@meditationinmiami.org within 2 weeks of the end of the event. Any non-refunded fees arising from cancellations are donated to the NKT-IKBU International Temples Project.